2013-14 NH Membership • Make History… Join the Oldest Club in America TODAY!
Click here to download your 2013-2014 NH Membership Form
Or sign up and pay online below…
SUPPORT THE SPORT!
Join the Oldest Snowmobile Club in America — The Lancaster Snow Drifters —(downloadable pdf or online sign-up BELOW) and choose our Limited Edition –
Support The Sport Package!
NEW! for 50th Anniversary of The Kilkenny Cup:
Support The Sport Membership Package –
Winter Warriors UNITE: Help Save The Birthplace of American Snowmobile Racing!
Let's keep Snowmobile City, USA Vintage —
for generations to come…
Select the "Support The Sport Pkg" below to contribute an additional $10 towards the safety, preservation and development of Snowmobile City, USA and all her trail systems.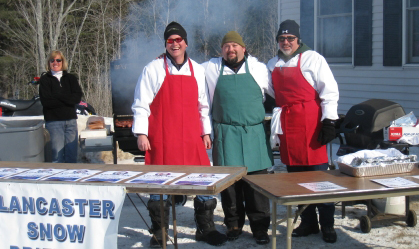 And to show our Vintage THANKS: Our FIRST 250 Supporters will be entered into a drawing for a Restored 1972 Ski-Doo TNT 292. Drawing will take place at the 50th Anniversary of The Kilkenny Cup – Sunday February 2, 2014, right here in Snowmobile City, USA (Lancaster, NH) — See you there!
Do not need to be present to win.
Sign-up online below or click here to download a pdf copy for mail-in memberships.
Sign Up Online: